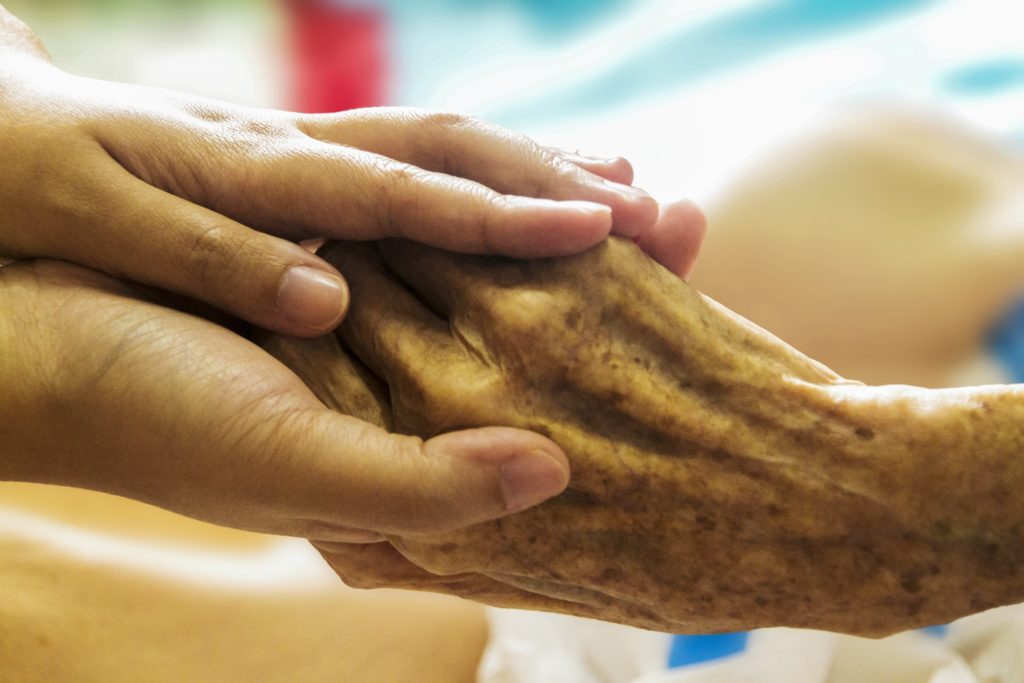 We often hear that life goes full circle: you are born, you live your life, and you pass away. As we decline, either as the result of the aging process or the progression of a chronic or terminal illness, we often regress to the point of needing the same level of care and attention in our final days as we did in our very first ones. For the family caregiver, this could mean that the care you are able to provide is no longer adequate. And you may find it time to make a difficult choice as to how your loved one will spend their final days.
A hospice may be the best option because of the level of specialist care they can provide. To help you in this time, we've pulled together a brief overview to help you make the right decision.
What is Hospice?
Hospice offers medical care toward a different goal: maintaining or improving quality of life for someone whose illness, disease or condition is unlikely to be cured. — The Hospice Foundation of America
For family caregivers, it may be difficult to accept what feels completely unacceptable: my loved one's condition is not likely to improve. This is especially true when hearing the prognosis from a doctor, in fact, many are first confronted with the prospect of hospice upon hearing that "nothing more can be done." If you've found yourself in this place, know that hospice providers not only support the sick, they also are trained to support the caregiver.
A hospice is a specialist unit that is usually separate from a hospital, and often, will provide care in your loved one's home. Overall there is a much more friendly atmosphere, and many times, hospice specialists begin to feel like members of the family.
While the hospice team is comprised based upon the needs of the patient, most teams include a physician, a nurse, a social worker, a home-health aide, and possibly a spiritual advisor. For the caregiver, the team can be a godsend in providing guidance, support, and prayer at those times when we find ourselves afraid and alone.
Typical Hospice Services
Hospice team visits to the patient's location
Medication (for symptom control and pain relief)
Medical equipment (wheelchairs, walkers, catheters, syringes, etc.)
Physical therapy
Speech therapy
Nutrition and dietary counseling
Inpatient care (short-term when the home is no longer adequate)
Respite care (short-term for the caregiver to avoid burnout)
Grief and loss counseling
The staff are all highly trained not only in their disciplines, but also in terms of attitude and efficiency. In effect, they are there to provide for all of your needs in order to make sure that your loved one is as comfortable as possible. The hospice team is available to you 24 hours a day to answer questions, come to your home for emergencies, train and support the administration of medication, and counsel you when you have questions or concerns.
While a hospice recommendation does indicate a downturn in the health of your loved one, know that your team will be there with you every step of the way.
If you have questions regarding hospice care, speak with your loved one's doctor to learn about the options that are available to you.