Welcome!
Thank you for visiting the Caregivers' Social Network, designed to provide support, friendship, and encouragement to current and former caregivers.
Why the Caregivers' Social Network.
I am often asked why I feel so passionate about this issue, and I can tell you that my passion comes from my experience as a caregiver to my mother.  While the moments spent by her side are some of the most precious memories that I have, it was by far the most challenging period of my life.
Caregivers are often unprepared and isolated.
What struck me the most was how ill-prepared I was for the job.  No one told me that:
I would feel anger and frustration followed by guilt ​and shame for thinking of myself.
I would feel trapped and isolated.
My job, my financial security, and my relationships would be at risk.
It would take years to rebuild my life after my caregiving duties had ended.
After my mother passed away, I began to talk to other caregivers and found comfort in learning how common my feelings were.   I thought, if we all come together, we can help each other navigate this bumpy terrain of caregiving.
How we can help.
The Caregivers' Social Network (CSN) provides:
A safe place for caregivers to express themselves and receive understanding from other caregivers, without judgement.
Professional advice specifically for caregivers from psychologists, social workers, spiritual workers, and financial advisers on personal issues that affect them.
An outlet for caregivers to relax and even escape (whether it be for five minutes, an hour, or a whole day) with online entertainment and activities that can be enjoyed at home or in a care facility.
Help for rebuilding one's life after caregiving duties have ended.
Take a moment and explore the Caregivers' Social Network. And please feel free to let us know what else you would find helpful.
Get to know us!
Get to know the people behind the Caregivers' Social Network, many of whom are current or former family caregivers.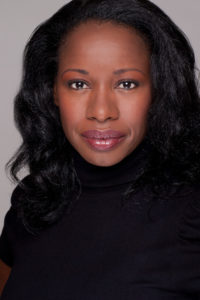 Wendy Pearson
President and Founder of the Caregivers' Social Network
Wendy developed her passion to assist family caregivers after the struggles she experienced as a caregiver to her mother. Many of the features, resources, and services on CSN represent the support that Wendy wishes she had received as a family caregiver.
Michael Wells
Director of Promotions
& Social Media Manager
Michael lost his mother to breast cancer at an early age, and as a result, he has always had a passion for assisting those in need. He is very active in the community with numerous organizations, particularly with Best Buddies, International.
Meet our Contributors!
It truly takes a village, and we are proud to partner with professionals who are passionate about using their gifts, training, and compassion to support the needs of family and professional caregivers.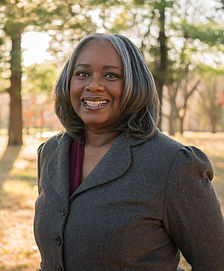 Tracey Lynn Pearson, MSW, PLMHP
CSN Contributor, Social Worker, and Licensed Mental Health Professional
A mental health practitioner, life coach, and ordained minister, Tracey has nearly 30 years of experience counseling children, women, and families. She is professionally trained in trauma, EMDR therapy, and integrates elements of cognitive behavioral therapy and mindfulness into her work. Tracey is a recognized leader in the nonprofit sector with organizations that work with teens in the foster care and the juvenile justice system, and has spent more than 20 years working in counseling settings with 3-12-year-old children, families and women.
"It doesn't matter if you are dealing with trauma, depression and anxiety, or relationship issues, I am here to help. Life doesn't have to be this way. My goal is to help restore or establish peace in your mind and life. In a safe and supportive therapeutic environment, I will help you recognize your own strengths and build upon your support systems. Together we will explore old, ineffective patterns and replace them with new, more effective ones; strengthen coping skills; improve decision making and communication skills; build self-esteem; deepen relationships, and create lasting change."